We're told that when it comes to climate change, the debate is over. But is it? Should it be? Has the case been closed, or could we use some healthy debate?
Every year, we hold an essay contest and a video contest to give your students an opportunity to express themselves and win great prizes. This year, we're opening up that opportunity even more⁠—and giving away $25,000!
2021-22 Contests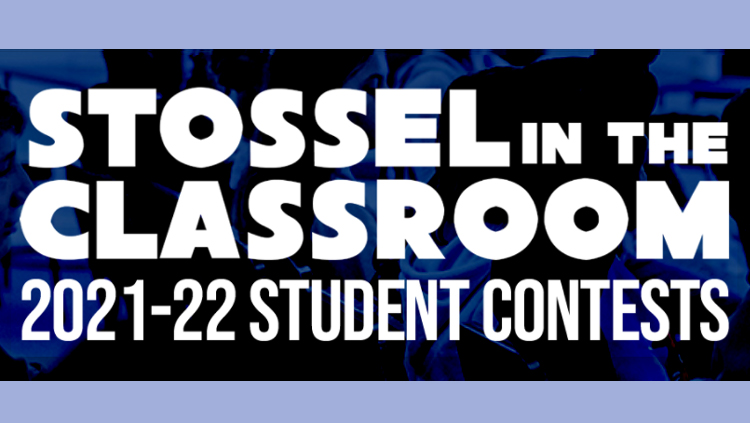 You're invited to our exclusive live event with John Stossel, featuring an interview with Venezuelan freedom activist and economist Daniel Di Martino. Don't miss it at 7pm ET on December 7.
Town Hall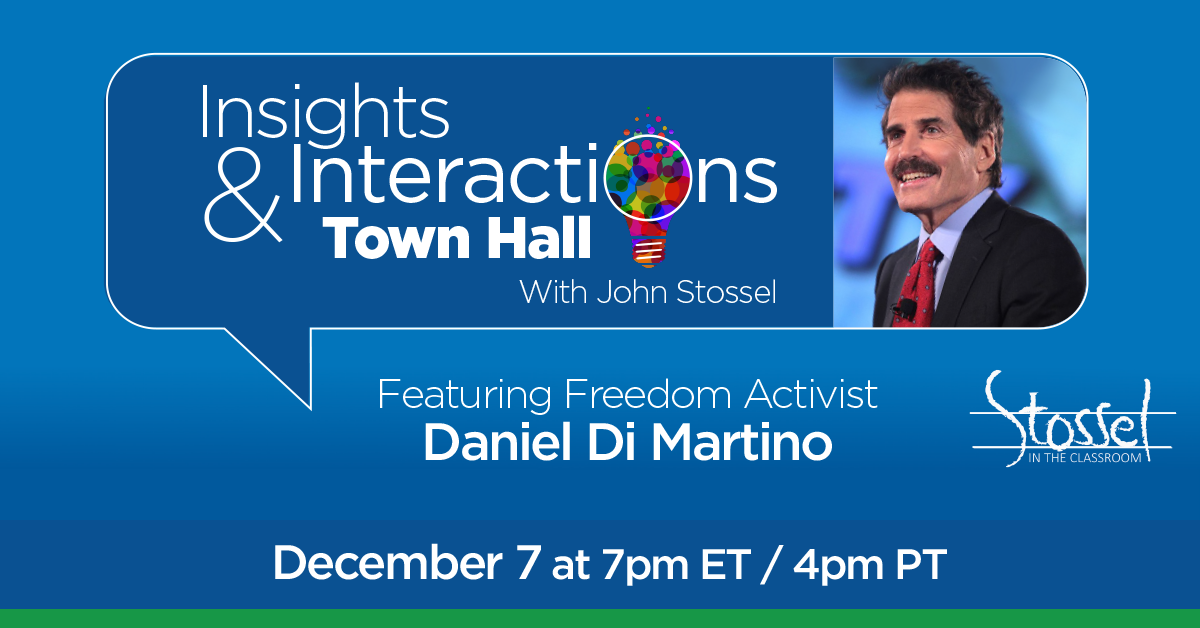 We know traffic lights can slow down traffic, but they're also dangerous. Could roundabouts be a better alternative? John takes a closer look in our latest video.
Video Spotlight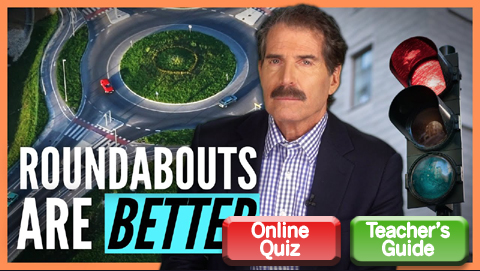 Is Bitcoin a scam, or a tool to fight oppression? Your students can hear two sides of this debate as we revisit the topic in the latest entry to our Both Sides of the Issue series.
Both Sides of the Issue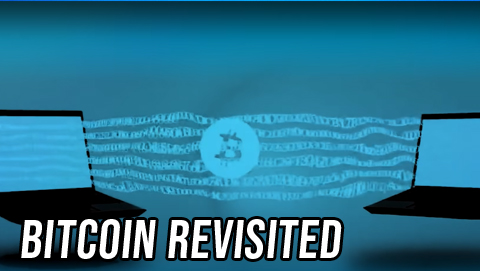 For the latest on Stossel in the Classroom, plus additional resources, check out this month's Ideas in Action newsletter.
Latest Newsletter