Eight years ago, Edward Snowden revealed government secrets. In our spotlighted video, John talks to him about what he did, and the aftermath.
Video Spotlight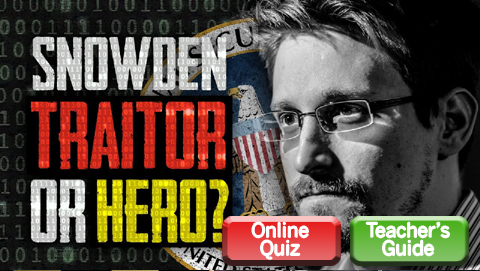 We often define the Soviet Union as socialist, but is that accurate? Your students can hear two sides of this debate in the latest entry to our Both Sides of the Issue series.
Both Sides of the Issue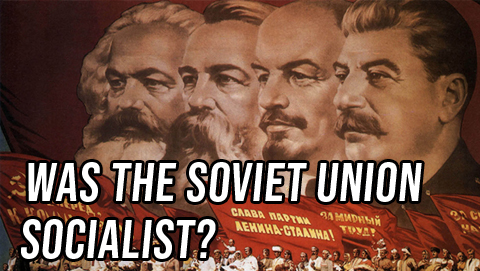 Our December Town Hall was such a success that we decided to do another one, with more questions from teachers, as well as tips from 2014's essay contest winner, Madeline Peltzer. Didn't attend? You can still watch the full event now.
Town Hall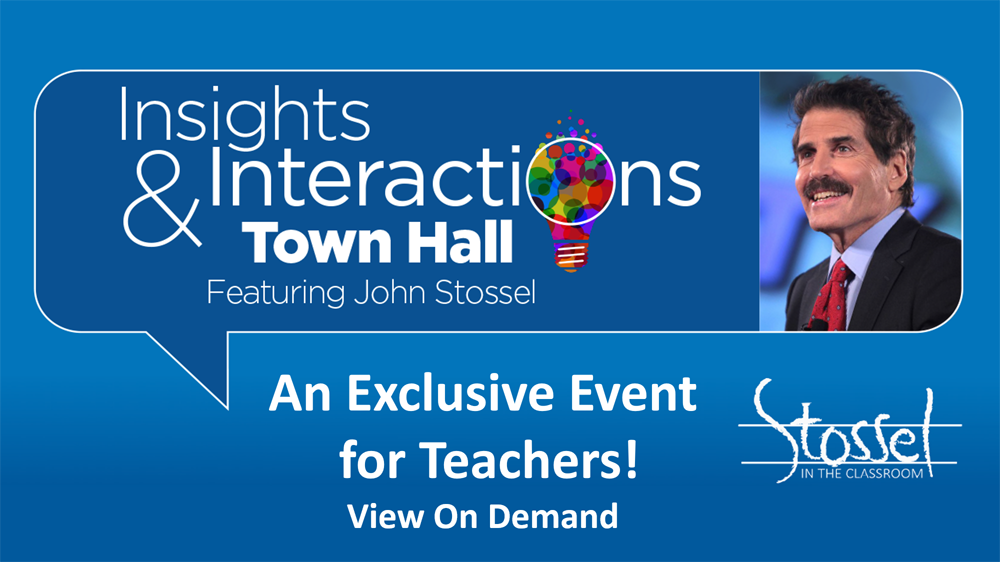 For the latest on Stossel in the Classroom, plus additional resources, check out this month's Ideas in Action newsletter.
March Newsletter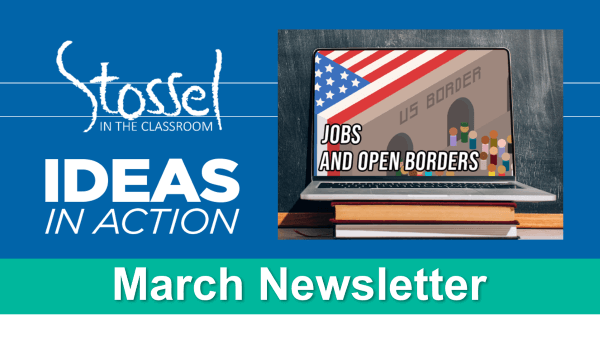 Tools That Help You Teach Better

Stossel in the Classroom is committed to helping educators bring better education to our school systems. We believe that by bringing a balanced approach to subjects like economics, government, and current events, we can help the next generation become better caretakers of society.
We have developed teaching guides for many of our videos filled with compelling questions to help continue the conversation in the classroom.
Our Online Quizzes are a great way to get even more out of our videos. You can assign quizzes and activities tied to specific videos and manage your students' results using our handy Classroom Management Tool.
We offer a selection of DVDs featuring video segments that we believe will be relevant to your classroom. You can find all these videos online, but we've also made FREE DVDs available to help teachers in need of an offline resource.
Tools That Help You Learn More
Stossel in the Classroom isn't just for teachers; it's for students, too. Our videos will help you learn in an entertaining and engaging way, and our contests and college resources are opportunities just waiting to be seized.
Student Contests
Stossel in the Classroom hosts an Essay Contest and a Video Contest every year, giving students opportunities to showcase their knowledge and win great prizes. This year, we're giving away $20,000!
To help make the college hunt easier for students, we have compiled a list of excellent resources to help make the decision of higher education less complicated.
We provide all of our content for free, but if you'd like to help support Stossel in the Classroom, please click the Donate button.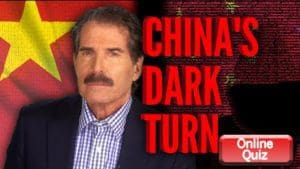 VIDEO DESCRIPTION"I'm more anti-China than you!" That's one theme of this Presidential election.But not long ago, American presidents were excited about China. The Communist dictators had began to allow private property, and the economy boomed.  But sadly, political...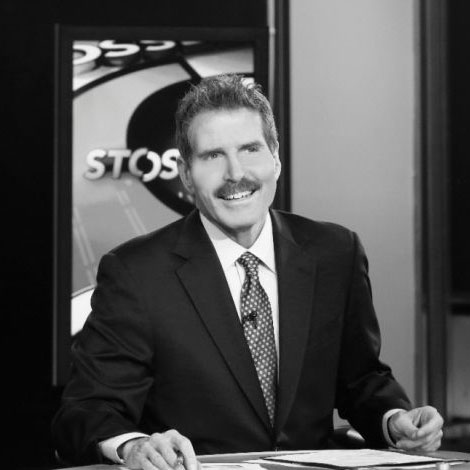 Dear Educators,
Once I learned some economics, I started doing TV stories that illustrated basic economic principles. Teachers often wrote me, "Can I get a copy of that? I wished I'd recorded it for my class!"
Unfortunately, I couldn't. So I was thrilled when the Center for Independent Thought volunteered to do just that! Now teachers tell me that the free videos bring lesson plans to life, and also fulfill curriculum requirements.
More than 150,000 teachers have made Stossel in the Classroom part of their lesson plans. We invite you to provide your feedback to help us improve future materials.
I hope you'll join these teachers, and request your free DVD or access our streaming versions of the segments today. I look forward to hearing what you and your students think.
Sincerely,
John Stossel